Jay Albert, founder of Songdog Music, used to dance on the PA speakers when he was a kid. 
That is "Being" a musician. Most people have stories, some of which they won't tell you, of how they themselves are touched by a song, a performer, a genre: they may sing in the car, or tear up at the same point in the same song every time, or play an album to get them through a bad day. This too is "Being" a musician. All of this is what is meant when Songdog Music says that all humans are musicians. And it is how they approach music education projects. Musicianhood means not only playing it, but also simply responding to it – which everyone does. It is how you enter the more deep and interactive world of playing music your self.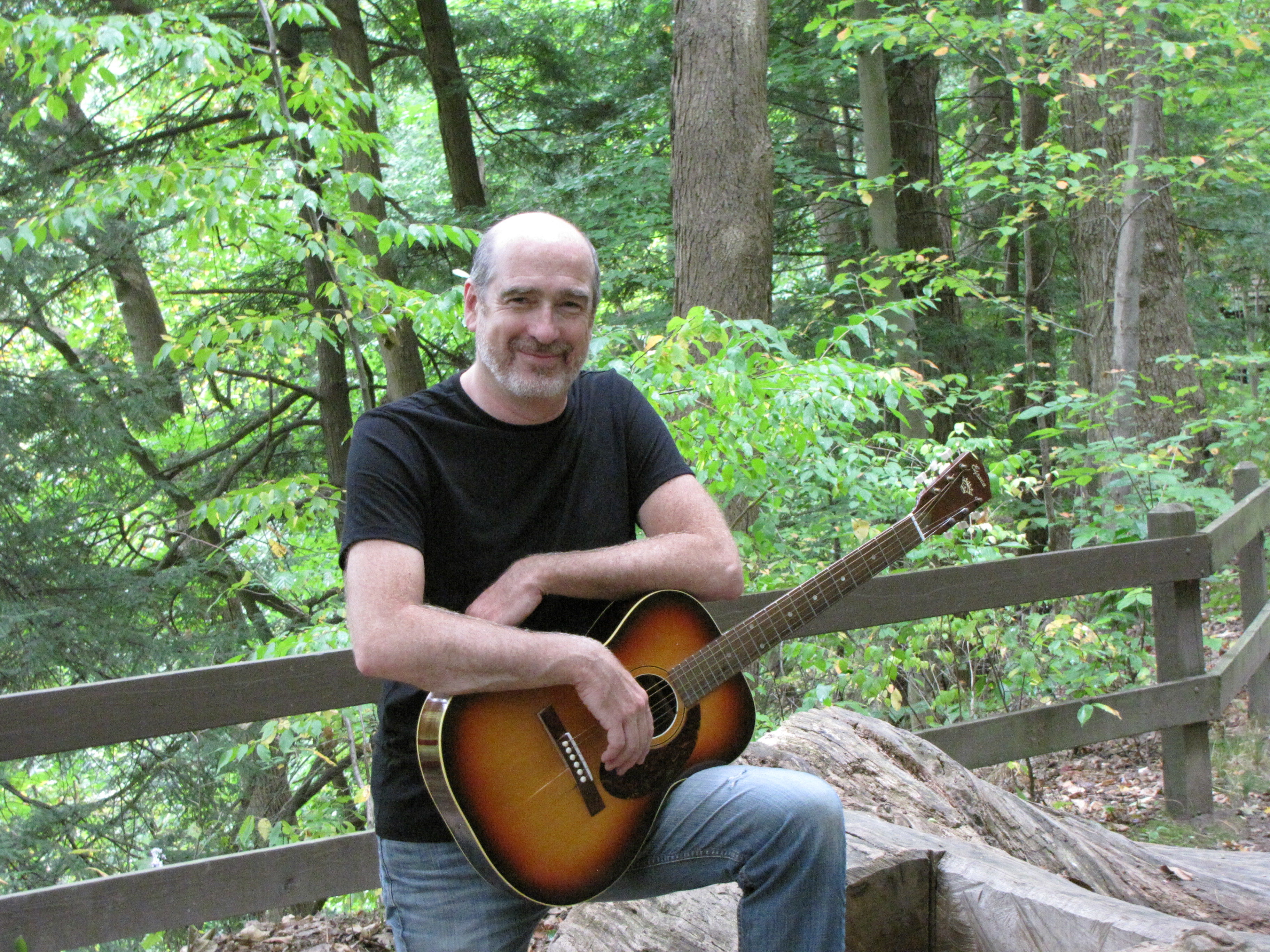 "Every time I come to my lesson I wonder 'what amazing thing will Jay show me today'" - Rick, adult guitar student
"At first I was bummed, but now I'm glad I missed Gym!" - Kade, 4th grade, on having orchestra with Songdog for the last day of school instead of going outside for Gym class (Highest. Praise. Ever.). 
 
Songdog Music has instructed thousands of people in the art of sound, from preschoolers to adults, professionals, other educators. Trusted by individuals, parents, classroom teachers, principals, college administrators, and pretty much everyone to bring the real art to people, to get them all playing.

In-person teaching has limits, online education has none. Songdog is moving online in order to reach thousands more people who want, who need, to create music for themselves. They bring a breadth and depth of musical knowledge unheard of outside of academia; They bring a heartfelt musical approach worthy of the greatest singer songwriters. They intend to change the industry entirely, and they are not kidding. Using content made in multiple media modalities and making use of the flexibility of web-based instruction, Songdog crafts teaching and learning materials for those people who just want to be more musical.
The boy who jumped up onto the PA speakers when Santana came on the family stereo in the 70s later decided he should make music his career. Songdog Music's story and his are so far pretty much the same. AC/DC in Columbus Ohio, the Back in Black tour, solidified his musicianhood. Van Halen at Cincinnati Riverfront Coliseum the next year caused the purchase of a Hondo II acoustic atrocity, and some lessons.
Lots of practicing, showing off, breaking, cussing, several rock bands later, and after a stint at a car wash – where they absolutely sang the song – he went to college. And there begins the story of how Songdog Music is not like other music teachers. A Bachelor of Music ("BM" seriously, that's what they call it.) in classical guitar from Baldwin-Wallace Conservatory of Music, and later on a Master of Arts and ABD in music theory and composition from Kent State University, these experiences opened up the infinite world of classical music and scholarship. 
Academia led him into nonprofit management, and the realm of the Teaching Artist. It brought myriad experiences collaborating with visual artists, poets and other writers, dancers, actors & directors. A giant shift in perspective resulted from his new work with managers of schools and nonprofit education orgs. These folks had to report out to communities and funders – what good did it do, teaching these kids about music? It was an object lesson in relevance. The directive was "How can we open up the art-making experience to the biggest number of individuals, and give them the chance to go deeper into our world than anyone thought possible." It was deep, it was broad, and now Songdog designs all of its products and services with this perspective.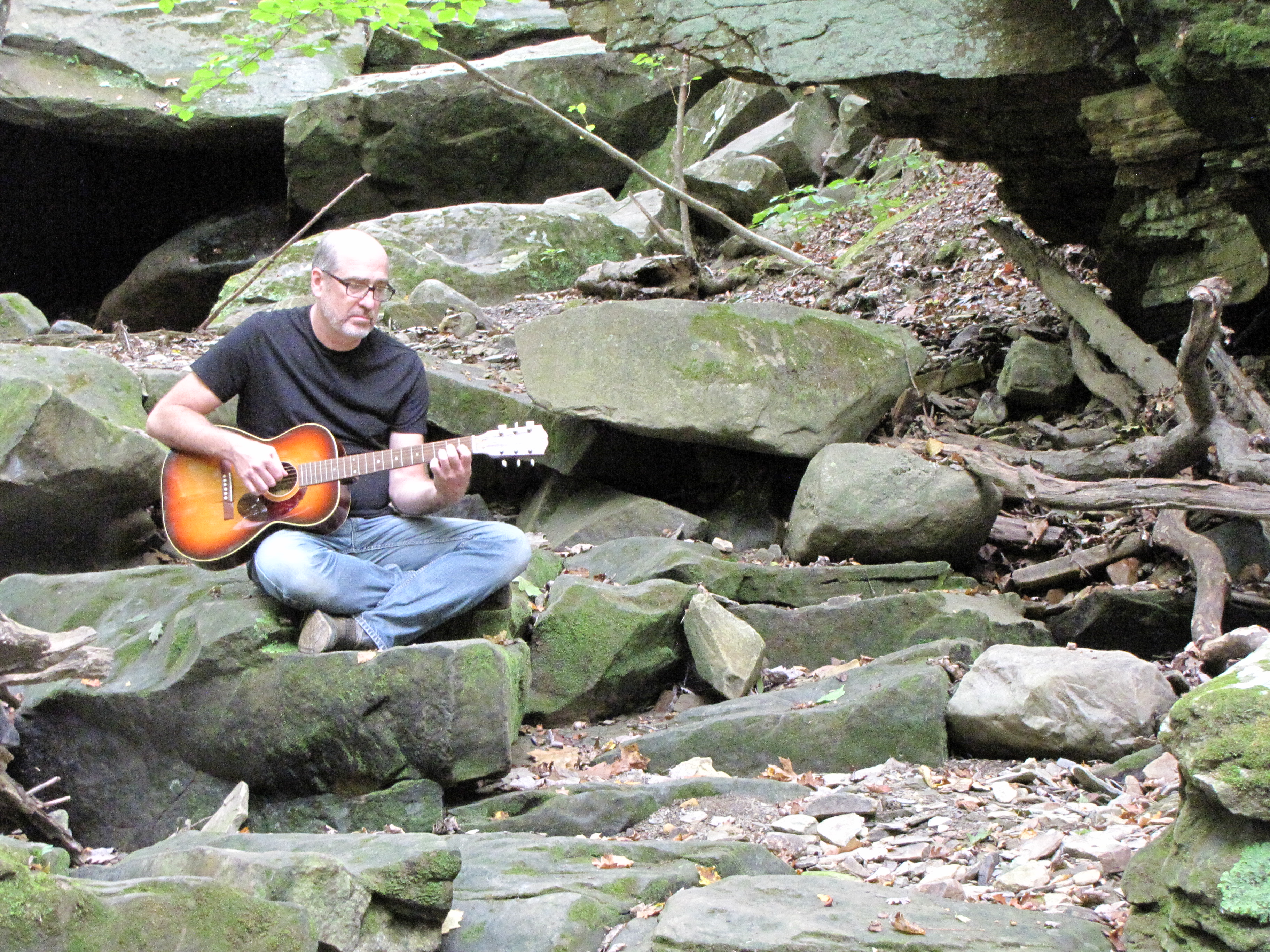 The sciences of audiology, ethnomusicology, and the psychology of music teach us that all human beings are 'wired for sound', in other words we all have innate musical ability. There is no end to what one can learn about music. The only holdup would be when people never begin. Prevailing cultural ideas suggest that making music is the ground for only a privileged few who poses "Talent". Bullshit. Songdog Music operates on inclusivity. Music is your human birthright, so please let them help you to do it.
Songdog Music incorporated in 2012 and initially dwelled in the age old model of teaching students to play an instrument, alone in a room. They began crafting teaching materials – handouts, chord charts, lead sheets, audio, video, etc. - which reflected their unique approach. It became apparent that these materials worked, and they worked far better than existing teaching books. Songdog began to look for ways to expand their reach. The pandemic hit; everything became at once isolated and decentralized. Advances in web technology, searches, video conferencing, online course systems, streaming, all simply added momentum to a company wishing to change music education forever, for the better.
For more deets you can check out the more resume-y version: Bio of Our CMO